NodePhone VoIP on the NBN
We have developed a special VoIP phone service, called NodePhone-Initial. This NodePhone plan is exclusive to Internode NBN customers, and has no setup fees and no monthly rental!
NodePhone includes advanced phone features, such as Caller ID and sophisticated voicemail. You can even receive your voicemail as email - at no extra cost.
You'll also enjoy local and standard national calls for only 18 cents untimed. And calls to other NodePhone services are included at no additional charge. We also have excellent rates for calls to Australian mobiles, and for International calls.
In most areas you can keep your phone number, or choose a new local phone number if you prefer.
Of course you are welcome to choose any of our other NodePhone2 plans - with included call credit every month - if you prefer:
NodePhone VoIP Plans
NodePhone2
Initial
NodePhone2
Starter
NodePhone2
Value
NodePhone2
Premium

† View: Total Minimum Costs | Setup Fees | Hardware Requirements | Terms & Conditions | Critical Information Summary

† Except for NodePhone2 Initial, the Total Minimum Cost represents one month of NodePhone plan rental. NodePhone2 Initial is only available with NBN plans. The Total Minimum Cost for NodePhone2 Initial includes one month of NBN Wireless plan rental with a Business Pack (plus the NBN setup fee of $99). Data blocks and call charges beyond the included value are additional. Number porting fees may apply if transferring an existing phone number to NodePhone VoIP.

$0

per month

Includes $0 monthly call credit

Min Cost: $178.99 † Only available with
NBN Wireless plans

$5

per month

Includes $10 monthly call credit

Min Cost: $5.00 †

$10

per month

Includes $20 monthly call credit

Min Cost: $10.00 †

$20

per month

Includes $40 monthly call credit

Min Cost: $20.00 †
---
Call Charges
Simply put, NodePhone call rates are designed to save you money!
Destination
Flagfall
Rate per Minute
See all NodePhone VoIP Call Rates
Calls to other NodePhone services
no charge
untimed
Local Calls
$0.18
untimed
Standard National Calls
$0.18
untimed
Calls to Australian Mobiles
no charge
$0.29
1300 and 13 numbers
$0.275
untimed
International
$0.15
view rates
Included Features
Caller ID, Advanced Voicemail, Online Toolbox, Call Forwarding, Do Not Disturb, Call Return
Learn more about NodePhone VoIP features
---
VoIP Equipment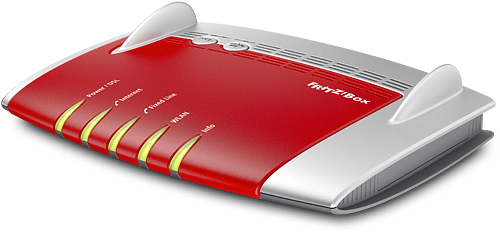 You'll also need VoIP equipment to use NodePhone. If you need to buy a new router, then the FRITZ!Box 7490 small business gateway is an all-in-one solution with integrated VoIP and DECT.
Learn more about VoIP Hardware
---
Fixed-line Phone Services
Alternatively, you may wish to keep your current phone service on the copper network. Or if you'd like a new phone service, consider our great value NodeLine Business Value (no bundling discount applies).
Or if you don't need a phone service, you can just get NBN broadband only. It's entirely your choice!