Internode has won an Environmental Responsibility award in the 2011 ACOMM Awards, the second time in three years it has collected this accolade.
Internode wins national environmental award
15-07-2011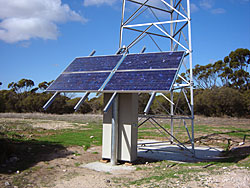 Winners were announced at the ACOMM Awards Dinner in Sydney this month, attended by 500 industry leaders with the keynote address delivered by Minister for Communications, Broadband and the Digital Economy, Senator Stephen Conroy. The ACOMM Awards are held annually by the Communications Alliance and Communications Day.

For the second time in three years, Internode was presented with the ACOMM Environmental Responsibility Award, which recognises companies that undertake initiatives to address corporate responsibility for sustainability and the environment. Internode first won this award in 2009.

"Internode is an environmentally responsible organisation that is committed to energy efficiency throughout its operation," reported ACOMM, in its award presentation. "Initiatives range from establishing CO2-neutral status through an exhaustive greenhouse gas emission audit in 2008 to deploying an award-winning IBM virtualised disk storage system that is saving tens of thousands of dollars in power costs annually."

Internode managing director Simon Hackett said Internode believed that environmental responsibility made good business sense. "While there's often an upfront cost, doing the right thing environmentally delivers long-term benefits and creates a strong internal driver for greater energy efficiency," he said.


More Information: