Email configuration for Windows Phone 7
Step 1
From your phone's Start screen, locate Settings then skip to Step 3.
If Settings is not pinned to your Start screen, then flick left or click the arrow at the top right of the main screen to get to the Applications list.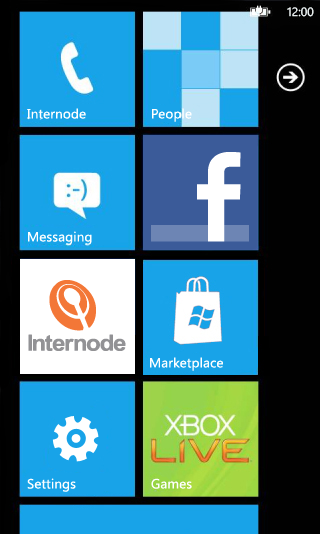 Figure 1: The Windows Phone 7 'Start' screen
Step 2
Scroll down the list of Applications until you find Settings.
NOTE: The list is in alphabetical order.
Figure 2: Locating 'Settings' in the Application List
Step 3
The Settings screen will be displayed. Click on email & accounts.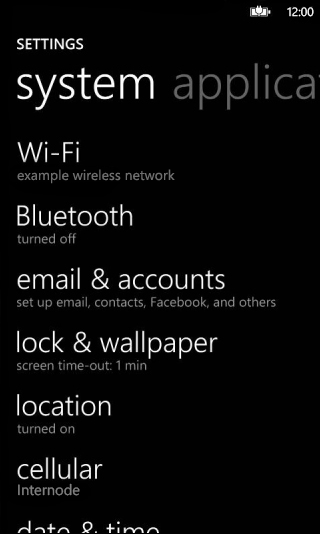 Figure 3: Locating 'email & accounts' in the Settings screen
Step 4
Select add an account from the top of the list.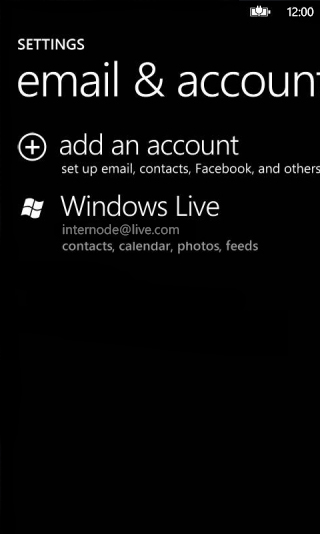 Figure 4: Select 'Add an account'
Step 5
Select other account (POP and IMAP) from the list. You may need to scroll down to see all the options.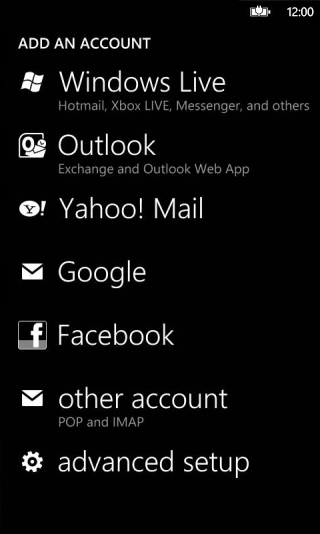 Figure 5: Select 'Other account'
Step 6
In the Email address field, enter your Internode email address, for example: [email protected].
In the Password field, enter your Internode password.
Click sign in once you have entered your details. Windows Phone 7 will attempt to auto-detect the settings for your Internode email account.
Figure 6: Entering your Internode email address and password
Step 7
You will be returned to the email & accounts screen. Your new account will be named 'On' by default.
Click On to access the full settings for your email account.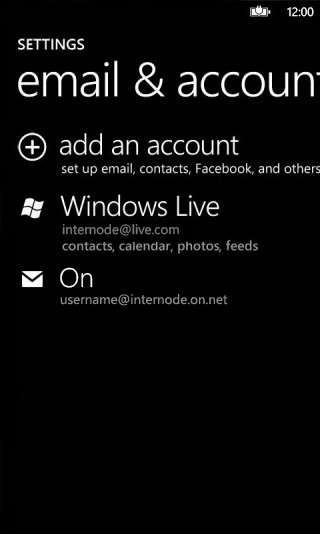 Figure 7: Your newly created account, named 'On'
Step 8
The full account settings will appear. Double-check your settings.
Change the Account Name to Internode.
Confirm that your email address is correct.
Specify how frequently you would like your phone to check for new messages.
Check the Your name field - this is how your name appears to others when they receive email from you. By default, Windows Phone 7 will automatically fill in your name based on your Windows Live email address. If you would prefer another name or a business name, please change this information.
Click the tick at the bottom of the screen once your settings are correct.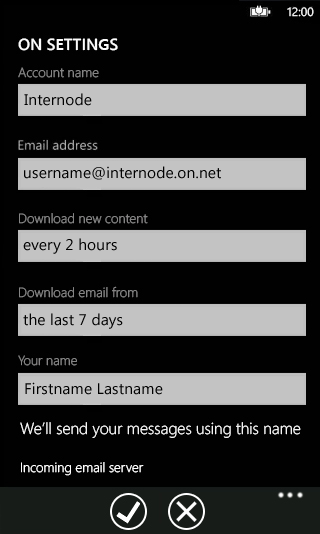 Figure 7: Account settings for Internode email
Congratulations! Your Windows Phone 7 is now configured for email.
Further Assistance
If you are having trouble setting up email or would like to clarify some of the steps, please contact our Support Team.