Configuring NodeMobile Data for Huawei 3G Modems
This guide is suitable for Huawei E169, E160E, E1762, and E173 NodeMobile Data (3G) USB modems.
What we'll cover:
Installing your Huawei modem (Windows and Macintosh)
Connecting to the Internet
Disconnecting the modem
Not what you're looking for? Try the ZTE MF652 NodeMobile Data guide.
Installing your NodeMobile Data USB modem
Microsoft Windows
Plug the NodeMobile Data modem into a USB port on your computer.
An autorun wizard should appear. If the autorun wizard fails to load, you will need to go to My Computer and double-click on the USB icon.
Click Next to begin the setup Wizard.
You will be asked to agree with the Software License. Click I agree.
Choose where you would like to install the software, then click Next.
Click Install.
Click Finish when the installation has completed.
Mac OS X
Plug the NodeMobile Data modem into a USB port on your computer.
The Wireless BB icon should appear on your Desktop automatically and a Finder window should open.
Double-click Wireless Broadband to begin the installation wizard.
The Welcome screen will be displayed. Click Continue to begin.
The Software License will be shown. Click Continue and then Agree to the license.
Select the Hard Disk you would like to install to, and click Continue.
Click Install. You will be prompted for your Mac OS X Administrator Password: enter your password, then click OK.
You may see a window with A new network interface has been detected. Click Network Preferences…
Check that HUAWEI Modem, HUAWEI Mobile, or MBBEthernet appears in the left panel, then close the Network Preferences window.
The installation will complete. Click Close to close the wizard.
Configuring your NodeMobile Data connection
Step 1
The first time you run your NodeMobile Data software, you will be prompted for an SP Code:
| | |
| --- | --- |
| SP Code (purchased before 18/08/09): | 333a1 |
| SP Code (purchased after 18/08/09): | inode |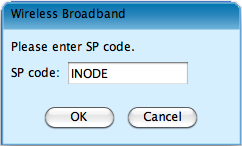 Figure 1: Entering the SP Code into the NodeMobile Data software
Click OK once you have entered the SP Code.
Step 2
The Wireless Broadband screen will be displayed.
Click Connect to connect to the Internet: test that you can browse the web.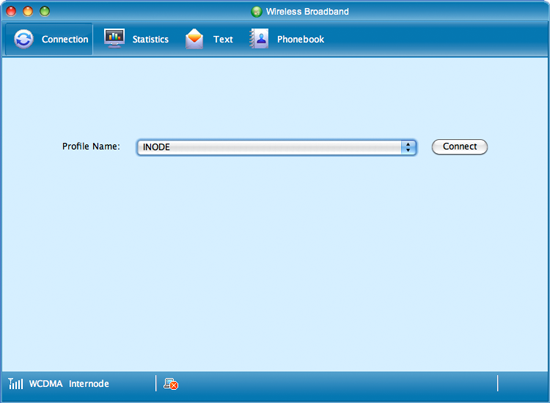 Figure 2: Connecting to the Internet with the Wireless Broadband software
Disconnecting the NodeMobile Data device
Click the Disconnect button to disconnect the Internet.
If you would like to remove the USB device:

Microsoft Windows: Select the Safely Remove Hardware icon at the bottom-right corner of your screen.
Mac OS X: Drag the Wireless BB icon from your Desktop to the Trash.
Further Assistance
If you're looking for assistance with the ZTE MF652 USB modem see the following guide:
If you are having trouble setting up your router or would like to clarify some of the steps, please contact our Support Team.