NodeMobile Data Configuration for Huawei E583C Hotspots
This guide is suitable for Huawei E583C 3G modems/hotspots.
What we'll cover:
Connecting to your Huawei E583C Hotspot
Logging into the Huawei E583C Hotspot interface
Configuring your Internode connection
Not what you're looking for? Try the Wireless configuration guide.
Configuring your NodeMobile Data connection
Step 1
Each Huawei E583C has its own default Wireless Network Name (SSID) and Wireless Password (WPA Pre-Shared Key). You will need this information to connect your computer to the E583C's wireless network.
Slide the rear cover of your E583C downwards to remove the cover.
Locate the sticker (indicated in red on the diagram below) and make a note of the SSID and WiFi Key.
Replace the rear cover and power on the device (press and hold the power button until the screen lights up).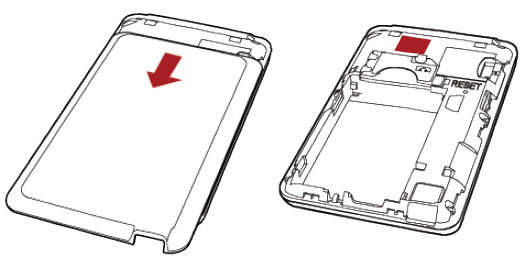 Figure 1: The location of the wireless details sticker
Step 2
Connect your computer to the E583C's wireless network. If you are not familiar with connecting to Wireless Networks please refer to the following guides:
Step 3
Make sure your computer is connected to your modem via the wireless network.
Open your preferred web browser - for example, Internet Explorer, Google Chrome, or Mozilla Firefox.
Enter the following number into the address bar and then hit Enter on your keyboard:

192.168.1.1 (this number is called an IP Address).

Figure 2: Entering the IP address into the browser
Step 4
The Huawei login screen will appear. Enter the Password:
Password:
admin
This is the router's default login details.
We recommend that you change the password for security reasons.
Figure 3: Router login screen
Step 5
Click the Settings tab from the top menu.
Click Dial-Up from the left hand menu.
From the Dial-Up drop-down select Profile Management.
If the Profile Name is not set to Internode click New from the bottom of the page.
Enter Internode into the Profile name field.
Set the APN to Static.
Enter internode in the APN field.
Click Save.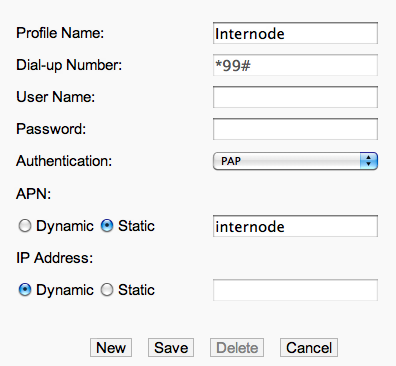 Figure 4: NodeMobile Data settings for the Huawei E583C
Step 6
From the Dial-Up drop-down in the left menu select Mobile Connection.
Click on the Profile List drop-down and select Internode.
Click Apply.
Congratulations! You have successfully configured your Huawei E583C Hotspot for use with NodeMobile Data.
Please allow 1-2 minutes for the device to connect before testing the connection.
Further Assistance
If you're looking to re-configure the Wireless settings on your Huawei E583C Hotspot, please refer to our other guide:
If you are having trouble setting up your modem, or would like to clarify some of the steps, please contact our Support Team.