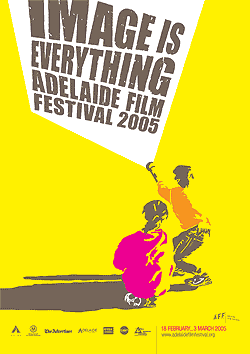 The Adelaide Film Festival has announced that national broadband innovator Internode will be the presenting sponsor for its 2005 Adelaide Film Festival.
Internode (www.internode.on.net) is an Adelaide-based privately-held company that has built a Tier 1 national network to become one of Australia's leading providers of business-class Internet access.
Announcing the sponsorship, Festival Director Katrina Sedgwick said, "We are thrilled to welcome Internode to the Adelaide Film Festival team. There are clearly many synergies between our two organisations with Internode taking a leading role in the development of screen culture and engagement in South Australia and beyond".
Simon Hackett, Managing Director of Internode said, "The Internode Group takes great pride in supporting the arts in South Australia. As the presenting sponsor of the Adelaide Film Festival, Internode is extending our support of the visual arts by encouraging greater engagement of the public with screen media."
"Internode's sponsorship builds on the work of our sister company Agile through cine.net (www.cine.net.au), the super-fast broadband communication network for the South Australian screen media industry. We look forward to a long and successful partnership with the Adelaide Film Festival."
The critically acclaimed biennial Adelaide Film Festival is a celebration of THE SCREEN, with more than 190 sessions running over 13 days and nights from February 18 to March 3. The Adelaide Film festival gala opening night will be held at 7.30pm Friday February 18 at Her Majesty's Theatre with a cocktail party afterwards at the Adelaide Town Hall.
The Adelaide Film Festival is supported by the Government of South Australia through Arts SA, presented by Internode and supported by The Advertiser, ETSA Utilities, the Adelaide City Council and Network Ten. The full festival program will be announced on 25 January.