Internode has topped off a record-breaking year by winning national recognition as South Australia's fastest growing technology company.
Internode Tops SA for Deloitte Technology Fast 50
25-11-2005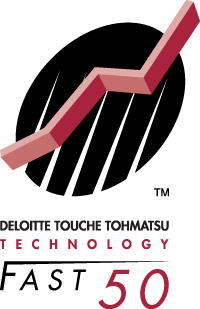 National broadband innovator Internode has topped off a record-breaking year by winning national recognition as South Australia's fastest growing technology company.
With three-year revenue growth averaging 138 per cent each year, Adelaide-based Internode is ranked as the fastest growing South Australian technology company in the prestigious Deloitte Technology Fast 50 awards. Internode holds 33 rd position nationally.
The Deloitte Technology Fast 50 ranks the 50 fastest-growing technology companies - public or private - based on percentage revenue growth over three years from 2003 to 2005. It includes all related industry sectors: Communications; Software; Semiconductors, Components and Electronics; Life Sciences; Internet; and Computer Peripherals.
Internode was one of only six SA-based companies included on the Deloitte Technology Fast 50. Also, it was one of just 17 listed companies that recorded turnover of more than $20m. Internode was among the Internet companies that dominated this year's list of winners with 38 per cent of companies from this sector. This is the first year Internode has entered the award.
Internode managing director Simon Hackett said the company's sustained growth was due to the booming national broadband market. "The key to our success is predicting where demand will emerge and investing early in the infrastructure required to meet that demand," he said.
"We expect growth to accelerate in the coming year as broadband continues to replace dial-up Internet access. At the same time, new services, including our growing Internode Business Connect Private IP network, NodePhone voice-over-broadband product and our imminent video-over-broadband service, will start contributing revenues to the company."
Deloitte Growth Solutions partner, Ms Julia Bickerstaff, said Internode's growth had been astounding. "Managing growth is challenging for many organisations, but Internode has achieved exceptional growth during a downturn in the technology sector," she said.
"With the Australian and global tech sector showing more prosperous signs than the last three years, the future is looking even brighter for Internode."
Internode is a leading Australian broadband services and Internet services provider. With a Tier-1 broadband network that reaches to the US, it is a premier provider of business-class Internet access and professional services to organisations nationally. In March this year, Internode was the first company to launch commercial ADSL2+ broadband services, running as fast as 24 megabits per second. It is now installing its equipment along the East Coast.
Deloitte is a member of Deloitte Touche Tohmatsu (a Swiss Verein). As a Swiss Verein (association), neither Deloitte Touche Tohmatsu nor any of its member firms have any liability for each other's acts or omissions. Each of the member firms is a separate and independent legal entity operating under the names "Deloitte," "Deloitte & Touche," "Deloitte Touche Tohmatsu," or other related names. Services are provided by member firms or their subsidiaries and affiliates and not by the Deloitte Touche Tohmatsu Verein.