Internode has purchased additional Cisco core and edge Internet equipment to drive its International network and act as a foundation for delivering ADSL2+ services such as IPTV throughout metro and regional Australia.
Internode Expands Regional, Business and Services and Prepares for IPTV with Cisco
05-12-2006
Leading Australian broadband provider Internode has purchased additional Cisco core and edge Internet equipment to drive its international network, expand its dedicated business offerings, and act as a foundation for delivering asymmetric digital subscriber line 2-plus (ADSL2+) services such as IPTV throughout metropolitan and regional Australia.
Headquartered in Adelaide, Internode operates a national end-to-end Cisco network. The network also extends to North America, with a dedicated point of presence (PoP) in both Los Angeles and San Jose and a private international link capacity of almost 3 gigabits per second. Internode delivers ADSL2+ services, fibre-based private network circuits and public Internet access to business and residential customers.
Internode's recent network expansion involved the purchase of two Cisco Catalyst® 6500 Series Switches and its sixth Cisco GSR 12000 Series router. The powerful carrier-class Cisco 12000 Series Router was deployed in Adelaide and linked to Internode's five other Cisco 12000 routers in North America and Sydney. It features MultiprotocolLabel Switching (MPLS), an intelligent routing technology that manages voice, video and data traffic over a single pipe, resulting in consistent quality of service for disparate customer workloads.
Internode Managing Director Simon Hackett said: "The Cisco routers' MPLS capability means we can offer rock-solid private networks to businesses and public Internet access at the same time, with no technical compromises for either service. It also means our network is primed for video and IPTV services, a critically important next step for Internode."

With the upgraded network in place, Internode plans to expand its flagship business service, Internode Business Connect, which offers private IP networks to businesses. The upgrade also provides the foundation for Internode's continuing national expansion, including into areas of regional Australia. Cisco MPLS protocols are deployed across Internode's regional backbone networks. This means that end-to-end MPLS-based virtual private networks (VPNs) can be constructed to originate in an Australian town and terminate anywhere else across the Internode backbone, through to and including California.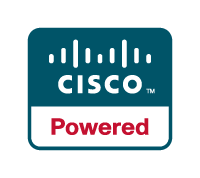 Peter Papaioannou, director of Australia and New Zealand service provider operations for Cisco, said: "Internode is renowned as a leader in the Australian telecommunications market, and its significant expansion over the last few years has been underpinned by Cisco's routing technology. We are excited to be working closely with Internode as it readies its network platform for IPTV and other video services."
Internode, a Cisco Premier Certified Partner, also recently achieved the Cisco Powered Network (CPN) certification. This is available only to service providers who operate an end-to-end Cisco infrastructure and have proved they meet Cisco best practices and standards for quality of service and network management.
About Internode
Australian-owned Internode is a pioneering company that delivers the convenience of broadband telecommunications to individuals and businesses throughout Australia. Internode is committed to using broadband technology to redefine the national telecommunications environment.
About Cisco Systems
Cisco, (NASDAQ: CSCO), is the worldwide leader in networking that transforms how people connect, communicate and collaborate. Information about Cisco can be found at cisco.com. For ongoing news, visit newsroom.cisco.com.
Cisco, the Cisco logo, Cisco Systems, the Cisco Systems logo and Catalyst are registered trademarks or trademarks of Cisco Systems, Inc. and/or its affiliates in the United States and certain other countries. All other trademarks mentioned in this document or Website is the property of their respective owners. The use of the word partner does not imply a partnership relationship between Cisco and any other company. This document is Cisco Public Information.