Internode managing director Simon Hackett was last night presented with the Australian communication industry's top honour for individual achievement, the 2008 Telecommunications Ambassador award.
Simon Hackett named Telecommunications Ambassador
07-08-2008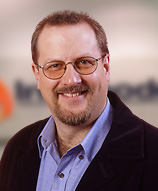 Presented at the prestigious Communications Alliance ACOMMS Awards in Sydney, the 2008 Telecommunications Ambassador accolade is awarded each year to an outstanding individual who has shown strong leadership and made a significant and visible contribution to the Australian communications industry.
Simon has taken a leadership role in Australia's broadband sector since its emergence in 2000-2001. He is an activist company leader who is driven to deliver customer value and technical innovation as well as achieve commercial success for Internode.
By building a first-tier international broadband network, Simon has established Internode as one of Australia's premier suppliers of high-reliability broadband services for both business and residential customers. Significantly for the communications industry, Simon has maintained Internode at the forefront of innovation, playing a catalyst role through a range of initiatives that include:
Deployment of an extensive WiFi hotspot network, now called CityLan, across the Adelaide CBD starting in 2003 and now being expanded nationally
Establishing the joint-venture cine-net national high speed network for Australian filmmakers in 2004
The launch of Australia's first commercial ADSL2+ broadband service in April 2005
Delivery of Internode Business Connect Private IP services as the 21st Century alternative to traditionally expensive Frame Relay services
The doubling of broadband upload speeds by the Australian-first launch of ADSL2+ Annex M protocol-based services in 2007
Deploying Australia's first region-wide WiMAX network on the Yorke Peninsula in late 2007.
Other winners of ACOMMS awards included Alcatel-Lucent, Herbert Geer, Telarus, Telstra, Unwired and Uecomm. A full listing of this year's award finalists and their accomplishments is available from the www.commsalliance.com.au website.
Related Links