Internode has embraced renewable energy by contracting to use 100 per cent "GreenPower" throughout its operations, effective since the start of September.
Internode powers ahead with 100% green energy
10-10-2008
Despite adding a premium of more than 20 per cent to the company's power bill, buying GreenPower™ signifies Internode's entry into the next phase of 'greening' itself. Earlier this year, Internode achieved CO2-neutral status by buying 3900 certified carbon credits following a comprehensive carbon audit.
The purchase of 100 per cent GreenPower™ - generated from sources such as wind and solar - is supplying all of the electricity used by Internode offices and data centres nationally.
Internode managing director Simon Hackett said customers hosting data or servers with Internode could be reassured they were dealing with a truly 'green' supplier. "This is a distinct step forward compared to merely purchasing carbon offsets for the audited carbon emissions of Internode," he said.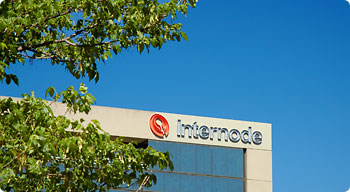 "Our single largest source of carbon emission is power generation to drive our large and rapidly growing data centres, as well as our offices. We've decided to solve that emission type 'at source' by purchasing certified renewable energy certificates."
"Because we're purchasing green power in Australia from fully audited sources, we will display the '100% GreenPower™' (http://www.greenpower.gov.au) logo on our website and other materials. This signifies our total commitment to driving the addition of sufficient Australian-sourced renewable power generation capacity into the grid to offset the total power consumption requirements of Internode."
"The purchase of 100 per cent GreenPower is significantly more expensive than the current market value of 'post-emission' carbon offsets. However, we feel strongly that anywhere we can eliminate CO2 emissions at source is the best answer - for us, for our customers and for the world we live in."
Internode continues to invest in certified carbon offsets from Carbon Planet to compensate for audited CO2 emissions from aspects of its business operations other than power consumption.
"We are a 100 per cent carbon-neutral organisation," said Mr. Hackett. "Our customers can feel confident that choosing Internode is materially reducing, rather than raising, their own personal carbon footprint through their use of our Internet services."