Holidaymakers staying at major caravan parks on the Yorke Peninsula can now enjoy free wireless Internet access due to a partnership between the District Council of Yorke Peninsula and Internode.
Yorke Peninsula caravan parks get free WiFi access
20-10-2008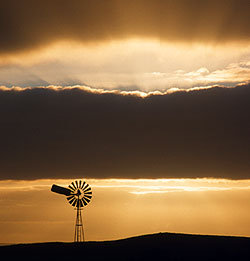 From this month, people staying at council-managed caravan parks at Port Vincent, Coobowie, Edithburgh, Point Turton, Marion Bay and Stansbury have been able to browse the web and use web-based email systems for free with the Internode-provided wireless service.
The collaborative project involved the District Council of Yorke Peninsula paying for the capital cost of the equipment while Internode covered the cost of installing equipment and operating the service.
The free wireless hotspots for Yorke Peninsula caravan parks is the latest stage of Internode's delivery of broadband throughout the remote agricultural region, northwest of Adelaide. Earlier this year, Internode won a prestigious ATUG (Australian Telecommunications User Group) industry award for its Australian-first region-wide rollout of WiMAX broadband on the Yorke Peninsula.
District Council of Yorke Peninsula acting Chief Executive Officer Alan Rushbrook said the council was keen to make broadband as widely available as possible. "Now we have houses and businesses connected, we thought it would be great to extend this service to visitors," he said.
"As well as a great place to live, Yorke Peninsula is a wonderful place to visit. This free service at our caravan parks makes it even better by allowing visitors to use free Internet access to learn about the range of activities available on the peninsula and to keep in contact with families and friends."
Internode manager of regional broadband Kym Cleggett said these new hotspots provided a valuable extension of Internode Wireless coverage. "We are continually looking for opportunities to extend our coverage," he said.
Internode's national wireless hotspot network allows you to connect to the Internet with your wireless notebook, PDA or other mobile device, from many public places. Current coverage includes:
CityLan - Access is available in many parts of the Adelaide City Council area via the CityLan hotspot network, including Rundle Mall, O'Connell Street in North Adelaide and Hutt Street
Airports - Access is available in most areas of the terminals at Adelaide International Airport, Darwin International Airport and Newcastle Airport
Cibo Espresso - Internode has partnered with Cibo Espresso to provide access across all Cibo Espresso stores nationwide.
Full coverage details are available at https://hotspot.internode.on.net/coverage/.