Internode is now offering unmetered access for ADSL customers to online TiVo content including software updates, EPG, and Blockbuster movies of the week.
Internode unmeters TiVo to extend rich content range
23-03-2009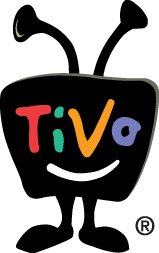 Unmetered access to TiVo services allows Internode customers to download TiVo's electronic program guide, software updates and the Blockbuster Movie of the Week, all without any impact on the Internode ADSL customer's monthly download quota. Further unmetered content is planned for later in 2009.
To make this possible, Internode has invested in building a content distribution network (CDN) that is now delivering this Blockbuster movie content to Australian TiVo customers. The Internode CDN is designed to allow Internode and other ISPs to 'unmeter' the TiVo experience for their customers.
These developments are part of a deal between Internode and Hybrid Television Services (ANZ) Pty Ltd, the exclusive licensee of TiVo in Australia and New Zealand. Internode is Australia's largest privately owned broadband company.
Internode has also agreed to provide the underlying Internet access services for the upcoming release of a nationally available, TiVo-branded, hardware and broadband bundle. The bundle - comprising a TiVo media device, a TiVo wireless adaptor and an ADSL2+ wireless router - will be delivered nationally through the Internode broadband network. The Internet service is perfectly suited to TiVo users due to its unlimited download capacity to the device. It will also be offered as a standalone plan for existing broadband users who already own a TiVo.
Existing Internode ADSL customers who own a TiVo will receive unmetered download access automatically. Unmetered TiVo content for Internode customers is slated to commence this week.
The TiVo deal builds on Internode's already extensive range of rich content services for customers which includes unmetered web access to the ABC iView catch-up service, dozens of high quality streaming radio stations and more than six terabytes of open source content including a SourceForge Mirror.
Internode managing director Simon Hackett said the agreement produced the perfect partnership. "TiVo is the best media device in the market and Internode has the best broadband service," he said.
"Because Internode lives and breathes high performance Internet services, and because we're the ISP with the best reputation for customer service in the industry, the TiVo alliance is logical because it really is the best media device for customers to use with our service. This is far and away the smoothest path for Internode to deliver the best content play we could possibly have."