With the start of the 2009 AFL season, visitors to the Melbourne Cricket Ground (MCG) now have free wireless Internet access thanks to Internode.
Free Internode WiFi now available at the MCG
27-03-2009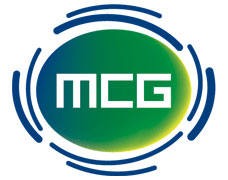 In fact, Internode delivered its wireless network ahead of schedule to ensure coverage was available for people attending the Sound Relief bushfire fundraising concert, held at the MCG on March 14.
Internode has signed a three-year contract with the Melbourne Cricket Club to provide free wireless Internet access (WiFi) throughout the MCG. As the MCG's Preferred Internet Service Provider, Internode is managing 26 wireless access points throughout the MCG.
Internode has voluntarily extended its network coverage to provide free wireless web browsing to any MCG visitors with a WiFi-capable notebook, device or mobile phone. This includes access for players, staff, administrators, media, corporate clients and the general public. All visitors to the Internode wireless service will access the facility via an Internode and MCG co-branded landing page.
The MCG is one of the most recognisable landmarks in Australia. As well as hosting approximately 50 AFL games per year, including finals, it offers a world-renowned stadium for international and domestic cricket. During 2008, the MCG had more than three million visitors to sporting and other events.
The non-game day hospitality business is also thriving at the MCG, the venue of choice for a wide variety of functions, conferences, receptions etc, throughout the year. Internode's WiFi coverage is available at no charge to the many thousands of people who annually visit the MCG on non-game days.
"This partnership with Internode has helped us to improve the services we offer and enhance the experience for visitors to the MCG," said MCC General Manager, Commercial Operations Lisa Trainor.
"We have worked collaboratively with Internode to ensure a robust WiFi offering is widely available throughout the venue. It helps the MCG remain a destination of choice, not just for visitors to attend sporting events and concerts, but also as a valuable tool for the many businesses and corporate guests who use the WiFi service on other days throughout the year."
Internode National Sales Manager Daryl Knight said the MCG wireless network would continue to build the Internode brand in Victoria. "By introducing Internode into the world's greatest sporting arena, we expect to raise the profile of Internode and the services we offer to Home, Business and Corporate users," he said.
"More than three million people each year, including sporting fanatics and business leaders from Victoria and across Australia, will now have the opportunity to experience Internode - for free."
Internode's MCG wireless network is linked to Internode's national network backbone, which will also support the MCC's everyday Internet access requirements. To guarantee service uptime, Internode has re-designed the existing wireless network to provide redundancy in access technology.
Find out more on Internode's Hotspot coverage.