Internode has signed a contract for capacity expansion with long-standing partner, the Southern Cross Cable Network (SCCN).
International capacity with Southern Cross boosted
12-03-2010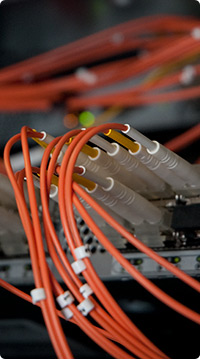 Internode has lit up an additional 2.5 gigabits per second of capacity this week. It will implement further planned upgrades soon, to reach a total of 10 gigabits per second of protected circuit capacity on the cable.
Internode managing director Simon Hackett said the latest capacity expansion maintained Internode's commitment to keeping plenty of capacity in its network. "We are seeing continued strong growth in customer numbers, so we want plenty of headroom in our network to meet that demand," he said.
"We expect to further expand our protected SCCN capacity to 20 Gigabits per second by some time next year, to continue our capacity expansion," Hackett continued. "The Southern Cross Cable proposition, with the lowest latency to the US and fully protected circuit capacity, is the highest quality Internet path to the US—hands down."