Internode this week will ship its first FRITZ!Box ADSL2+ routers, a feature-rich and innovative product that Internode managing director Simon Hackett has dubbed the ultimate "kitchen sink" broadband device.
PCRange and Internode deliver FRITZ!Box this week
21-02-2011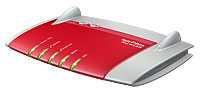 Distributed nationally by PCRange and developed by German company AVM, FRITZ!Box is Australia's most feature-rich home and small-business ADSL2+ router, containing an incredible list of features.
Simon Hackett said he had been looking out for the ultimate 'kitchen sink' device for the past five years. "I wanted a device with everything a residential or SOHO customer needed in a single box," he said.
"I'd tried endless devices that tended to always fall short in one regard or another - and in each case, the shortcoming was fatal to my wish to have something truly excellent for our customers to use. The FRITZ!Box is the first device that ticks all the boxes without reservation."
"I found the FRITZ!Box about a year ago. Since then, we've worked directly with AVM and PCRange to bring it to Australia. Bringing FRITZ!Box to market has been a collaboration between PCRange and Internode, so first availability through Internode was a designed-in part of the process."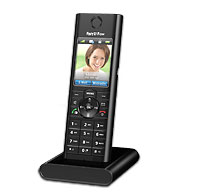 Simon said FRITZ!Box was unique in the Australian market because of its:
Completeness: It has just about everything you need, in both hardware and software terms, including support for VoIP, IPTV and a great web interface for managing the router and any devices connecting to the home network
Quality: In a market filled with cheaply-made devices, FRITZ!Box is a high standard, German-made router with a minuscule hardware fault rate and a five-year, factory-backed warranty.
Future proof flexibility: The FRITZ!Box can support ADSL2+ connections today and can use its LAN port to connect to a fibre-optic service as soon as the NBN becomes available
Full IPv6 support: The entry-level FRITZ!Box Fon 7270 router and the flagship 7390 router supports Internet Protocol version 6 right now
High quality DECT base station: FRITZ!Box supports great voice integration with any "GAP Certified" DECT cordless handsets and also provides an option to use AVM's excellent MT-F handsets. Tight integration allows handsets to be used as Internet radio devices or even as a baby monitor!
Simon said high software and hardware quality made the FRITZ!Box both fast and rock solid to use. "The FRITZ!Box also has the nicest, easiest to use Graphical User Interface I've ever seen in an ADSL2+ router from any vendor," he said.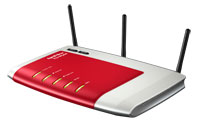 "It has an incredible software feature list, including DLNA media server support; print server; voice PABX functions supporting voice across the two analog ports, DECT attached cordless phones, and even VoIP client software and VoIP phones via SIP; IPv6 support and IP Multicast (IPTV) support, which works great with our Fetch TV offering 'out of the box' - just plug it in and go."
PCRange and Internode have worked with AVM to set up Australian localisation specific to the smooth operation of Internode's Fetch TV IPTV offering, so that all boxes shipped by PCRange in Australia will be pre-configured to work perfectly with Fetch TV.
Simon Hackett said he expected the FRITZ!Box to become the most popular customer end equipment choice for Internode customers by mid 2011. "It's just so good that it will tend to take this spot," he said.
"We expect this to be our most successful Home/SOHO hardware launch in our history."
More Information