For the second time, Internode has won the Best ISP (Internet Service Provider) accolade in the League of Exceptional Service survey run by AFR Smart Investor Magazine.
Internode smiles at second Smart Investor success
22-11-2011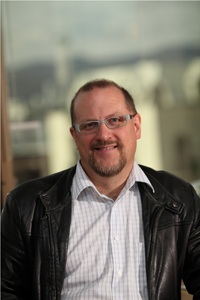 Announced in today's edition, the award—dubbed SMILES for Smart Investor Magazine League of Exceptional Service—is based on a national survey of the magazine's readers who are asked to nominate their preferred service providers in a range of industries. Internode was the inaugural broadband company to receive the SMILES award when Internet Service Providers were included in the survey for the first time in 2009.
Internode is a national broadband company with 450 employees and about 200,000 customers throughout the country. Since 2009, Internode has won a large number of awards in customer satisfaction including repeatedly topping the national Roy Morgan Research survey. Internode has also topped the ISP customer satisfaction tables in independent surveys including the Australian Broadband Survey, Australian PC & Tech Authority, Canstar Blue, and Choice.
Internode managing director Simon Hackett said these repeated successes showed that Internode was doing the right thing for its customers. "We really do care about our customers at Internode," he said.
The December edition of AFR Smart Investor showcases this year's award winners. For more about other awards won by Internode, visit:
More Information: