Internode has launched a public high definition video stream of the first Gorgeous Festival, featuring rock icon band Icehouse, highlighting the latest enhancement of its Content Delivery Network (CDN)
Gorgeous Festival streaming Australia-wide
08-12-2011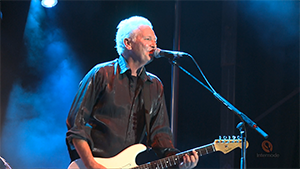 The inaugural Gorgeous Festival was held on November 26 at McLaren Vale, one of South Australia's premier wine-making regions. Icehouse, supported by Josh Pyke and Emma Louise, were recorded live exclusively for Internode customers. After receiving the necessary permissions, Internode has released these streams so they are accessible from any broadband connection in Australia.
The new live video streaming capabilities of Internode's CDN provides any Australian broadband user with access to free high quality streaming video of this great event. Internode's streaming service automatically scales up the video stream to the best quality output that a connection allows, with the maximum quality stream requiring about eight megabits per second of downstream throughput.
Performances from the Gorgeous Festival were recorded, live-edited and post-produced in-house by the talented Internode Content team. As a bonus, Internode provides these video streams on an unmetered basis to its ADSL and FTTH customers.
Internode managing director Simon Hackett said the public video stream from the Gorgeous Festival was just the start of Internode's on-demand entertainment plans. "We intend to use this experience as a starting point for potential future events," he said.
"In an era when most mentions of ISPs and the creative work of artists involves high court challenges from Hollywood, we're proud to do just a bit of what actually helps: using our technology to connect the work of great artists to audiences in a legal and engaging way, across our brilliant national network."
"Kudos to the Internode Content team for their excellent work and, of course, huge kudos to these great Australian bands for being kind enough to let us show you their work in this way."
"So please, find a big screen and a nice sound system, sit back, and enjoy some great Australian artists doing what they do best."
Enjoy!