Internode has signed up as principal sponsor for the 2012 AVCon (Anime and Video Games Convention) event, which runs in Adelaide from July 27-29.
Internode named principal sponsor for AVCon 2012
19-06-2012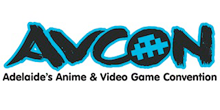 AVCon, Adelaide's premier Anime and Video Games Convention, is a not-for-profit event organised annually by a dedicated group of volunteers since 2002. Last year, more than 14,000 people visited AVCon at the Adelaide Convention Centre to enjoy anime, manga, video games, vendors, cosplay, Japanese pop culture, and related art.
Now in its 11th year, AVCon 2012 will don neon lights and futuristic colours for a Neon Future theme.
Internode has agreed to sponsor next month's AVCon with a combination of cash and in-kind services. With increasing demand for Internet access at major events, Internode's sponsorship will play an important role by providing Internet access infrastructure for AVCon and its attendees.
Internode will provide wireless hotspots for people attending AVCon and a high-speed Internet connection, which AVCon will use to live-stream presentations and other activities from the three-day event. Established in 1991, Internode is part of the ASX-listed iiNet group, delivering high-speed broadband and value-added services to residential and business customers throughout Australia.
AVCon 2012 promises to be both bigger and better than previous conferences. The convention, which is expanding convention floor space from 11,000m2 to 13,000m2, will include anime screenings, artist's alley, geek culture panels, cosplay events and more. Special guests include Crispin Freeman and Cassandra Lee.
AVCon Sponsorship Coordinator Aaron Fromm said Internode's sponsorship was an important contribution to providing easy and widespread access to the event. "Bookings are already ahead of where they were this time last year, so we think this will be the best AVCon yet," he said.
More Information