As many as 19,000 fantasy fans are expected to descend on the Adelaide Convention Centre this weekend for the Internode-sponsored 2012 AVCon (Anime and Video Games Convention) event.
19,000 fantasy fans bound for Adelaide this weekend
26-07-2012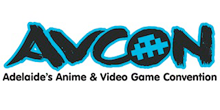 Now in its 11th year, AVCon 2012 will don neon lights and futuristic colours with a Neon Future theme, offering 13,000 square metres of floor space for events including costume competitions, video game tournaments, real-life adventure games, anime screenings, artist's alley, geek culture panels and more.
Additional attractions include special guests Final Fantasy voice actor Crispin Freeman and Cassandra Lee, "sweetheart of the English anime voice actor world".
Based on current ticket sales, organisers expect as many as 5000 more people to turn up compared to last year's record attendance of 14,000.
AVCon is Adelaide's premier Anime and Video Games Convention, and is a not-for-profit event organised by a dedicated group of volunteers since 2002. The 2012 AVCon is running from this Friday to Sunday.
As principal sponsor for AVCon, Internode is providing a cash contribution and in-kind services, including wireless hotspots for attendees and a high-speed Internet connection, which AVCon will use to live-stream presentations and other activities from the three-day event.
AVCon Sponsorship Coordinator Aaron Fromm said Internode's sponsorship helped make the event even more accessible. "This will definitely be the biggest and best AVCon yet," he said.
For more information about AVCon 2012, visit https://avcon.org.au/
More Information: