Internode today announces that it will deliver free, high definition livestreams of performances by reggae great Jimmy Cliff and Australian hip hop band The Cat Empire from WOMADelaide 2013 in March.
See Jimmy Cliff and The Cat Empire live from WOMAD 2013
05-02-2013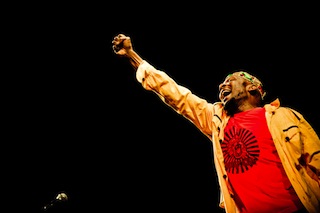 Internode has also finalised agreements with other performers, including the Soweto Gospel Choir from South Africa and Italian band Nidi D'arac, which mashes together rural musical tradition with rock, electronica and beats.

Internode's WOMADelaide livestream will allow music lovers Australia-wide to enjoy performances from the four-day music festival. Last year, Internode pioneered livestream delivery of WOMADelaide performances, some of which remain on Internode's website.

In its second year sponsoring WOMADelaide, Internode has raised its profile to become Presenting Partner for the four-day festival of world music, arts and dance, held annually in the Adelaide parklands.

Internode founder Simon Hackett said Internode's sponsorship of WOMADelaide 2013 was intended to further raise recognition of the flagship Adelaide event. "We're making WOMADelaide accessible to music lovers who can't attend the festival in person by livestreaming, in high definition, a number of performances from 'Internode Stage One' via our national Content Delivery Network (CDN)," he said.

"Jimmy Cliff and The Cat Empire are the first of these performers to finalise agreements with Internode. It's worth noting that these streamed performances are fully rights-cleared, properly negotiated live performance recordings from, and in support of, the artists concerned."

"This is a win-win by providing broader exposure for the artists and by making brilliant new content available online, both during and after WOMADelaide, through the Internode CDN."

Jamaican-born Jimmy Cliff, whose best-known songs include The Harder They Come, You Can Get It If You Really Want and Many Rivers to Cross, helped to introduce the sound of reggae music to the world.

For more than a decade, Melbourne-based band The Cat Empire has delivered a driving sound that fuses jazz, ska, funk and rock with heavy Latin influences for Australian and international audiences.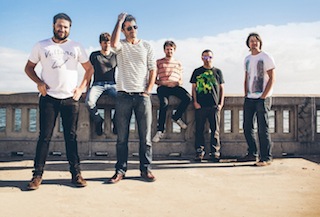 Internode livestream broadcasts are accessible unmetered for customers of Internode. WOMADelaide is part of the global cycle of WOMAD (World of Music Arts and Dance) events held around the world each year. It is a highlight of the Adelaide entertainment calendar, generating an energetic, exciting and colourful vibe. After attracting a near capacity crowd of 87,000 last year, WOMADelaide returns to Botanic Park from Friday March 8, to Monday March 11, 2013.
More Information