Internode today unveils a new Set-Top Box (STB) for its Fetch TV service, with faster performance, a slim new look, and a choice of colour.
Internode unveils fetching new-look set top boxes
26-02-2013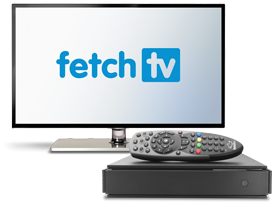 From today, new customers of Fetch TV will be the first in Australia to receive the second generation Set-Top Box, featuring a slimline new look, a faster processor and increased memory. The new units are available in either black or white and offer the same intuitive interface and rich choice of content as the original Fetch TV Set-Top Box.
Chief Product Officer Stephen Harley said the new Set-Top Boxes make Fetch TV a compelling choice. "Customers will love the new styling, colour choice and enhanced performance," he said. "The Gen 2 STB makes it even easier to access a huge range of movies and content at a great price."
With the new Set-Top Box and ever evolving functionality and content options, Fetch TV is a compelling service that offers great value to the majority of Australian households with no subscription TV service or personal video recorder.
More Information