Internode's leadership in IPv6 deployment was a key factor in Australia's top-level domain manager, auDA Ltd, relocating its critical server infrastructure to a new data centre managed by Internode.
IPv6 leadership keeps Internet alive for auDA
10-07-2013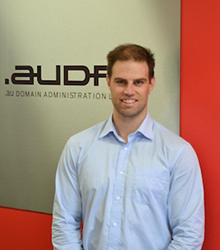 Internode, a wholly owned subsidiary of iiNet Ltd, has led Australia in its deployment of IPv6 (Internet Protocol version 6), the latest version of the numerical addressing scheme used to identify every device connected to the Internet.
auDA (.au Domain Administration Ltd) provides the "telephone book" for the Internet in Australia. As manager of the .au domain, the top-level country-code domain for Australia, auDA runs infrastructure that manages billions of transactions each month. These help computers interact by resolving requests for Internet address names to IP numbers and IP numbers to domain names.
auDA's Melbourne infrastructure - one of 13 sites around the globe that runs DNS servers for domain name resolution in the .au space - now operates exclusively from the Internode data centre.
auDA Ltd Chief Technology Officer Adam King said a key factor in choosing Internode was its leadership in deploying IPv6 in Australia. "By moving to Internode, we receive cost savings compared to our previous provider, which is a great result, and, importantly we're also receiving increased functionality in terms of a state-of-the-art data centre and IPv6 support," he said.
"We wanted to deploy IPv6 and Internode is way ahead of the game in that area. We support IPv6 connectivity at some of our 13 DNS sites globally, so Internode is the last piece of the puzzle for us."
"The importance of IPv6 is that it enables a transition to the future which may take 10-15 years. Now is a good time for us to be on board with Internode, a company that already provides IPv6 native support."
"We've seen IPv6 queries slowly increase and we expect demand to continue growing over the next few years. At the moment, we can't get comprehensive information from some of our sites, so operating in a fully supported IPv6 environment will give us better quality information about demand."
As well as hosting its equipment in the highly secure, state-of-the-art data centre, auDA's three-year agreement with Internode provides it with fully redundant, dual Internet connections as well as a separate backup connectivity solution.
Mr. King said Internode's impressive customer service was a major benefit of dealing with the company. "They're consistently exceeding my expectations," he said.
"As we're charged with running the .au domain space, we need both stability and capacity - and security is also vital to our operations."
Mr. King said he was comfortable that Internode was part of the iiNet Group. "It's quite reassuring to have a major ASX-listed company behind Internode as a key infrastructure partner," he said.
iiNet General Manager Business and Government, Daryl Knight, said auDA's selection of Internode was a great vote of faith. "auDA runs critical infrastructure for the Internet in Australia, so we are honoured to play this vital role in its continued successful operation," he said.
More Information