Internode today launches the latest evolution of its popular Fetch TV television service, offering new plans, new channels, ABC iView and greater reach.
Fetch TV updated with new packages and channels
31-07-2013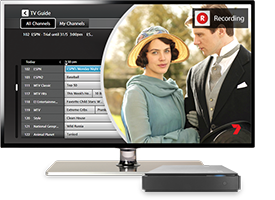 Internode's revamped on-demand TV service now offers the Fetch TV with Entertainment Plus package, which includes Disney Channel, Disney Junior, ESPN and ESPN2 in addition to the extensive existing rich range of content.
From today, Internode is using HLS (HTTP Live Streaming) technology to bring its enhanced Fetch TV service to more customers. HLS extends coverage to customers on ADSL, ADSL2+, fibre and the NBN.
Internode has also integrated ABC TV's iView service into Fetch TV, making it easy for customers to watch ABC TV catch-up content on their television.
Internode's new Fetch TV Entertainment Plus package replaces the Fetch TV Full package for new customers. Existing customers can choose to retain their current service or upgrade to the Fetch TV Entertainment Plus package to gain access to the exciting new content.
Until the end of August, current Fetch TV Full customers will have access to the new content at no extra cost.
Fetch TV costs $9.95 per month while Fetch TV with Entertainment Plus is available for $29.95 per month.
More Information: