The John Butler Trio will be 'live-streamed' in high definition while performing at SA's iconic Gorgeous Festival this weekend. Thanks to Internode, music fans will be able to watch for free - Australia-wide.
Internode to live-stream Gorgeous John Butler Trio
19-11-2013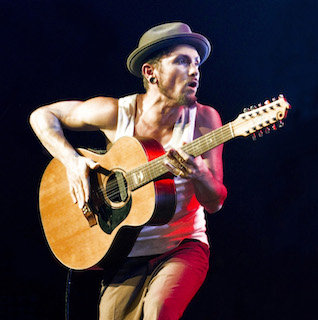 This Friday, Gorgeous Festival kicks off with the award-winning band John Butler Trio as its headline act. Eskimo Joe, the winner of eight ARIA music awards, will top the bill on Saturday. Internode will stream both of these shows among an awesome 11 performances from this weekend's Gorgeous Festival.
Just like HDTV, Internode's live-stream will allow music lovers to watch and listen to these performances through a high definition window, over the Internet. In its third year sponsoring the festival, Internode will, for the first time, use a nearby NBN tower to live-stream shows from the event.
Internode continues to play an important role in sharing unique Adelaide events with music lovers Australia wide, including not only the Gorgeous Festival but also WOMADelaide, which Internode is again proudly sponsoring in 2014.
During the weekend, the third annual Gorgeous Festival will welcome thousands of visitors to a two-day celebration of music, food and wine, in the heart of SA's picturesque McLaren Vale wine region. This year, the festival will run in the equally gorgeous Serafino Winery grounds.
Internode Content Manager Heidi Angove said the high-speed wireless NBN connection would make the high-definition live-stream of the festival even better. "Internode is proud to use the NBN to make Gorgeous Festival accessible to many more Australians than those that can enjoy the festival in person," she said.
"Although the site for Gorgeous has no direct NBN access, we're connecting to the NBN via a relay tower to a site around 500 metres away that does have NBN access. It's all part of Internode's can-do attitude to make this the best possible event - especially for those music-lovers who can't make it to McLaren Vale."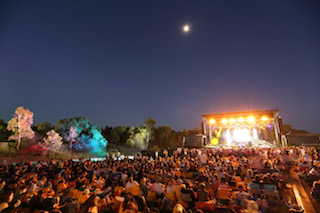 For live-streamed concerts, Internode obtains permission to broadcast their performances, from all the artists involved, thus connecting great artists with audiences in a totally legitimate way. Internode will have its talented Content team on-site to record, live-edit and post-produce the Gorgeous Festival performances. These will then stay on the Internode and Freezone websites, after the show is over. Previous years concerts can be viewed on the Internode Freezone site.
Internode's live-stream of Gorgeous Festival can be viewed by anyone with broadband Internet access. Accessible via the Internode website, the stream is completely unmetered for eligible Internode customers, and also for eligible customers of iiNet, Westnet, and Adam Internet.