Internode today unveils the AdelaideFree wireless network, which provides free wireless Internet access for more than 30,000 people each day throughout central Adelaide.
Internode Wi-Fi sets Adelaide free
25-06-2014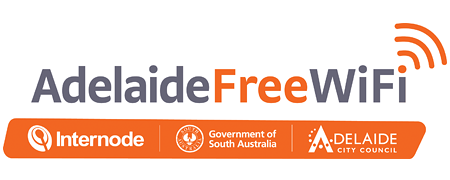 In a partnership with the South Australian Government and Adelaide City Council, Internode has created a wireless network with nearly 300 wireless access points that saturates almost the entire Central Business District.
AdelaideFree provides blanket coverage between North Terrace and Wakefield Street/Grote Street and broad access areas in the south city, North Adelaide and the most heavily frequented parts of the Adelaide parklands (see map below).
The network, one of the largest CBD-wide outdoor wireless networks in the world, was well tested during the "Mad March" festival season with peak usage of more than 5000 simultaneous connections. Currently, more than 30,000 people use AdelaideFree to access the Internet every day.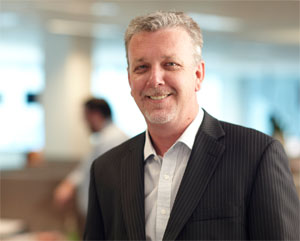 Greg Bader:
"AdelaideFree provides seamless Wi-Fi coverage
for the CBD with great data speeds"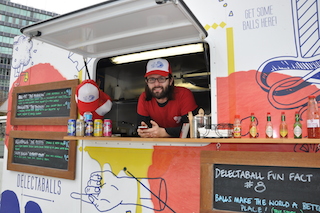 Dave Porcaro of Delectaballs:
"When we pull up, I use AdelaideFree to
post my location on social media"
Internode Chief Business Officer Greg Bader said the AdelaideFree Wi-Fi network provided high-speed Internet access with more than double the wireless coverage of the previous Citylan network."AdelaideFree provides seamless Wi-Fi coverage for the CBD with great data speeds," he said.
"Already people in Adelaide are embracing this new Wi-Fi capacity. Internode has recorded about 50 per cent increase in use of the Wi-Fi network since announcing AdelaideFree's deployment last year."
Since winning a $1.5 million contract with the SA Government and the City of Adelaide last August, Internode has deployed nearly 200 Cisco Wireless N outdoor wireless access points throughout the CBD, including a fleet of 10 mobile access points for deployment at special events. Internode plans to add another 11 access points at the SA State Library and SA Museum in coming months.
Internode has also renamed its 10-year-old free wireless network (formerly Citylan) to become part of the AdelaideFree network. This adds nearly 100 extra wireless access points to the network, most of them located within cafes and businesses throughout the Adelaide CBD.
The AdelaideFree Wi-Fi network is installed at external locations throughout the CBD including iconic sites such as the Festival Centre, the SA Museum, the State Library, the National Wine Centre and The Science Exchange, the state-of-the-art corporate function centre located in the historic Adelaide Stock Exchange building.
The Science Exchange General Manager Bradley Abraham said the AdelaideFree network was a valuable tool that helped clients stay in touch when they used the venue. "The AdelaideFree network is helpful for clients who hire The Science Exchange," he said. "They can log on to the network without needing a password. As well as being both free and easy to use, the network is maintained by Internode, which means we don't have any management costs."
As well as dozens of cafes, AdelaideFree is installed in businesses including the Bridgestone Tyre Centre on Gouger Street. Store manager Jason Bakurski said the AdelaideFree Wi-Fi network was a great bonus for customers. "Customers use it all the time," he said.
"They have the option to stay and wait for their work to be done, so we often have customers sitting here with their laptops doing their work. We've even had tourists from over the road come along to use it, so the AdelaideFree network is a real value add."
Adelaide food truck Delectaballs - which specialises in gourmet meatballs - is another Adelaide business that benefits from the AdelaideFree Wi-Fi service.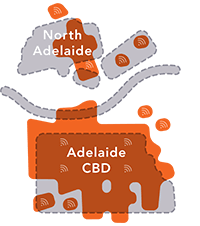 Delectaballs founder Dave Porcaro said he used AdelaideFree to reach out to customers as he rotated locations around the Adelaide CBD. "When we pull up, I use AdelaideFree to post my location on social media, the times we're serving, and our menu for the day," he said.
"I also use it for business emailing and invoicing. I'm very happy with the Wi-Fi because it doesn't eat into my phone's data quota and it's very reliable."
The Belgian Beer Café Oostende, a popular East End boutique beer bar, has also found AdelaideFree a boon for its business. "It's definitely a selling point," said manager Tessa Gloede.
"People call to ask if we have Internet access, so when we tell them we've got a hotspot, it's very influential. Business people often come in and work on their tablets or laptops. We also get a lot of students and international tourists, who use AdelaideFree to check their email and update Facebook."
More Information