Internode has established a $150,000 diesel-driven power supply at its Internode Data Centre to guarantee continuity of service for clients.
Internode Powers up for Summer woes
10-01-2004
National broadband Internet company Internode has established a $150,000 diesel-driven power supply at its Internode Data Centre to guarantee continuity of service for clients.
Threatened with summer power supply outages - a concern reinforced by the recent gas issues in South Australia - Internode has installed the 200 Kilovolt Amps (kVA) Diesel Generator to provide uninterrupted power supply to its data centre in the event of disruption.
Internode Managing Director Simon Hackett said the backup power supply was an insurance against the worst-case scenario, such as that which occurred in Auckland, 1998.
"The diesel generator set is there for the once in a decade situation where the CBD loses its power supply for more than a couple of hours." he said.
"It's a necessary part of a well operated Internet data centre that you have power independence as well as redundant Internet links."
With more than 80 staff at its Adelaide office, Internode is a national broadband supplier of Internet services with more than half its clients outside South Australia. The Internode Data Centre offers customers an off-site location to store corporate data for medium and large enterprises in the case of a disaster such as fire or burglary occurring at their production site.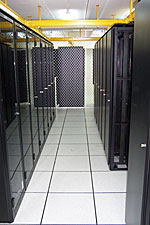 Located in the Adelaide CBD, the world-class Internode Data Centre delivers a fully-managed computing environment for its clients with fully redundant high bandwidth Internet access, raised floors with under-floor cooling and 24X7 security monitoring.
The new diesel generator extends the data centre's already established UPS (Uninterrupted Power Supply) units, which can operate for several hours in the event of an outage.
The diesel generator contains on-site capacity to operate the entire data centre for more than 72 hours. With street access to its diesel storage tanks, the facility can be refuelled during operation, guaranteeing an indefinite capacity to continue operations.
Mr. Hackett said the guaranteed business continuity of the Internode Data Centre was critical to Internode clients nationally. "More than half our clients are located outside South Australia, so a lot of people depend on our facilities running 24 by seven," he said.
"A local example is the Adelaide Fringe, which is using our systems to manage bookings from artists and visitors from around the world. Ensuring that those business systems are 100 per cent accessible during the next two months is critical to the success of the Fringe."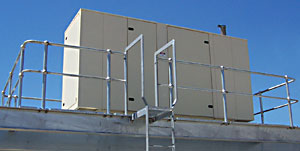 About Internode
Internode (www.internode.on.net) is a leading Australian provider of broadband Internet services. Based in Adelaide it is a premier provider of business-class Internet access and professional services to organisation's throughout Australia. Internode founder Simon Hackett, also President of the SA Internet Association, is an Internet pioneer who was involved in AARNet, which brought the Internet to Australia's shores in the 1980's.