Passengers and visitors to Adelaide's new $260 million airport will benefit from an Australian-breakthrough- free wireless Web access from Internode.
Free Internode Web Access for Adelaide Airport
09-10-2005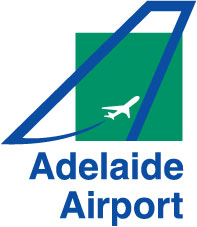 Internode has established a terminal-wide wireless "hotspot" throughout public areas of the two-storey terminal, including its 3400 square metre retail precinct. The Adelaide-based company has decided to provide free Web browsing for anyone at the airport with a wireless-capable notebook or handheld computer.
This Internode hotspot will make Adelaide Airport the first airport in Australia to provide free terminal-wide access to the Web. Internode customers using the airport can gain full Internet access using the Internode Wireless network. This Internode Wireless initiative extends the company's ground-breaking work with CityLan, a wireless network that covers large areas of the Adelaide Central Business District.
Adelaide Airport Ltd's (AAL) new $260 million terminal is designed to accommodate as many as 27 aircraft at a time, including the new Airbus A380. Operating from October 15, the airport can handle more than 3000 domestic, international and regional passengers an hour.
Adelaide Airport Ltd Corporate Affairs Manager John McArdle said the Internode Wireless "hotspot" laid out the welcome mat for visitors to Adelaide. "They can get online throughout the terminal, which is terrific, especially for business travellers," he said.
"What makes Adelaide Airport unique in Australia is that Internode is providing free Web access, which is enormously convenient for people on the move. Most airports only offer wireless access in airline lounges or you need an ISP account to use their wireless networks.
"No other airport hotspot in Australia offers free Web access throughout the terminal. We are very proud that Internode has chosen Adelaide Airport to offer this first in Australia."
Internode Strategic Development Manager John Lindsay said the free Web "hotspot" at Adelaide Airport was just the start of the company's plans. "We can easily provide full Internet access to any business located within the airport," he said.
"The Internode Wireless hotspot at Adelaide Airport is integrated into the existing CityLan wireless network that covers the Adelaide CBD area, making Adelaide an extremely convenient place to both visit and do business."
"We will also look for other opportunities to provide Internode Wireless hotspots nationally."
About Adelaide Airport Limited
Adelaide Airport Limited (AAL) is currently the fourth largest domestic airport and sixth largest international airport in Australia. AAL purchased the operating leases for Adelaide and Parafield Airports in May 1998 to operate both airports for the next 50 years with an option for a further 49 years. It is the aviation gateway to South Australia and processes in excess of 4.9 million passengers and recorded revenue of $63 million in the 2003 / 2004 financial year.
About Internode
Internode is a leading Australian broadband services and Internet services provider. Based in Adelaide, it is a premier provider of business-class Internet access and professional services to organisations throughout Australia. Internode founder Simon Hackett, also President of the SA Internet Association, is an Internet pioneer who was involved in AARNet, which brought the Internet to Australia's shores in the 1980s.