Kicking off its 2013 sponsorship season, Internode will this month exclusively host a visit to Adelaide by author, actor and producer Robert Llewellyn, who plays Kryten the robot in the cult BBC TV series Red Dwarf.
Internode hosts 'Red Dwarf' star visit to Adelaide
24-01-2013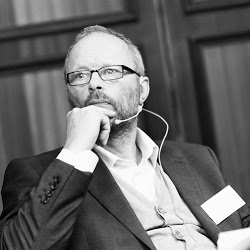 On Tuesday, January 29, Internode will host an invitation-only event at Adelaide's Mercury Cinema where Robert will sign copies of his new novel, News from Gardenia, as well as copies of Red Dwarf DVDs. The event will also include a screening of Robert's favourite clips from Red Dwarf episodes.
Red Dwarf is a British science fiction situation comedy that has run on Australian TV during the past two decades.
Robert, who is launching his novel and attending Red Dwarf conventions during his Australian tour, will visit Adelaide in the last week of January to cement a friendship with Internode founder and fellow electric vehicle (EV) enthusiast Simon Hackett.
Robert and Simon have previously crossed paths virtually as co-panellists in international media interviews about the benefits of electric-powered vehicles. Robert drives a pure-electric Nissan Leaf while Simon drives a high-power Tesla Roadster EV sportscar.
Simon Hackett said hosting Robert's visit to Adelaide was the perfect way for Internode to kick off its 2013 sponsorship season, which includes the Adelaide Fringe and WOMADelaide. "Robert is a very creative and entertaining performer, so it's a privilege for Internode to introduce him to Adelaide Red Dwarf fans," he said.
Internode customers can apply for an invitation to the Meet Robert Llewellyn evening on January 29 by emailing their name, plus their Internode customer number or Internode user name. Invitations are limited to two tickets per applicant on a first-come, first-served basis.
UPDATE: 9AM 25 January: Thank you to everyone who responded - all tickets have now been allocated.
More Information