Australia's top home ISP Internode today collects its latest accolade from satisfied customers by receiving the 2013 Canstar Blue Most Satisfied Customers award for Broadband ADSL services.
Internode scores customer satisfaction hat trick
11-04-2013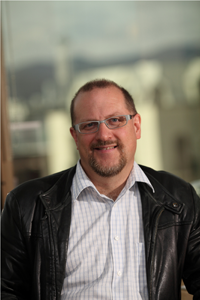 This is the third Canstar Blue customer satisfaction award for Internode, which received a Bundled Communication Services award last year and the Broadband ADSL award in 2010.
Today's success comes hot on the heels of Internode receiving the Home Internet Service Provider award for 2012 at the recent Roy Morgan Research Customer Satisfaction Awards.
Internode founder Simon Hackett said the Canstar Blue and Roy Morgan awards demonstrated that Internode continued to meet its customers' needs. "Today's award is particularly valuable because it comes from the people we care most about at Internode - our customers," he said.
Canstar Blue is a leading consumer ratings agency that commissions Colmar Brunton to regularly survey 2500 Australian consumers across a range of categories to measure and track customer satisfaction.
Internode's five-star rating in the Canstar Blue Broadband ADSL survey reflects strong customer satisfaction with its broadband performance in areas including overall satisfaction, speed, reliability of service, billing and download quota value for money.
More Information: