Internode today announces the availability of Fetch TV, a subscription TV service, which provides subscribers with Video-on-Demand, time-shifted television viewing and a range of great new TV channels!
Internode unleashes the force of IPTV with Fetch TV
11-05-2011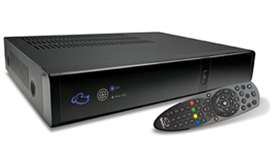 The launch coincides with a major redesign of the Fetch TV user interface that makes it even easier to use. Fetch TV also offers 'on demand' access to a large catalogue of new release, pay-per-view movies from all major studios, plus a rotating catalogue of free movies and TV show episodes.
In addition to offering all of the standard and high definition digital television channels available via free-to-air in your area, the service adds more than 20 new TV channels such as MTV, National Geographic Channel and Fox Sports News, all delivered through the Internode broadband network completely unmetered.
The Fetch TV service is delivered through a "Set Top Box" (STB) supplied by Internode that includes three high definition digital TV tuners, 5.1 digital surround sound capability, 1080p-capable HDMI video output and a one-terabyte hard drive as standard - big enough to store more than 1000 hours of content.
The STB makes all TV channels available via an integrated on-screen Electronic Program Guide. It can pause and rewind live TV as well as being able to record two channels while watching a third. Installation is a simple plug and play with all required cables provided, along with an easy to use remote control.
A range of Internet applications are also offered through the system, with plans for many more exciting additions to the service over the coming months. As new features become available, they are automatically provided to customers.
Internode managing director Simon Hackett said the launch of Fetch TV added a great IPTV service to Internode's already compelling product range. "Fetch TV is a new, leading edge, digital entertainment and information service," he said.
"We expect demand to grow strongly as people recognise just how great it is. Our six-month trial identified how customers use this sort of service, so we've optimised our national network and our service to ensure that Fetch TV delivers a great customer experience."
Fetch TV CEO Scott Lorson said: "Simon Hackett and Internode are true pioneers in broadband technology which has attracted a very loyal and tech-savvy customer base. We are honoured that Internode has elected to partner with Fetch TV and look forward to introducing compelling, disruptive and highly differentiated services together."
"Today's launch coincides with the unveiling of Fetch TV's new user interface, which is a major step forward. It includes a simple and clear navigation system that 'floats' above the channel you are watching. It features an on-screen carousel offering content suggestions directly from the front page, so you are only one click away from watching a great movie or TV show."
Internode partnered with Fetch TV in September 2010 and, after a paid trial that attracted hundreds of participants from around Australia, the service has now launched in two versions, based on the type of broadband service that's available to customers.

Every Internode broadband customer has access to Fetch TV Lite, including the three-tuner digital free-to-air PVR with Electronic Program Guide and unmetered access to a large range of current release Video-on-Demand movies from all the major studios on a pay-per-view basis.
Internode customers with a fast connection via an Internode-direct DSLAM port can upgrade to the Fetch TV Full service, which adds more than 20 exciting new TV channels in the base offering, a selection of 30 free 'library' movie titles each month and a variety of free TV show episodes from major studios. The base channels in the Fetch TV Full service include a range of channels from Discovery and National Geographic, BBC World News, CNBC Australia, Al Jazeera English and a free subscription to Ovation until September.
Fetch TV Full subscribers can also purchase extra channel package subscriptions directly from the "My Internode" toolbox on the Internode website. These packages include many great channels from various countries around the world. Current channel packages are available from India, Pakistan, China, Singapore/Taiwan, South Korea and the Philippines, with more to come. Full details of channel packages and pricing to add each channel package is available on the Fetch TV web site.
The Fetch TV Full service costs just $19.95 per month (with free setup) while Fetch TV Lite costs $9.95 per month (with free setup), which includes supply and rental of the Fetch TV Set Top Box on a 24-month contract. If customers instead elect to purchase the Set Top Box up front for $299, the subscription service is available for Fetch TV Lite at $4.95 per month and for Fetch TV Full at $14.95 per month on a month-by-month basis.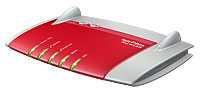 Internode has certified its FRITZ!Box 7390 and 7270 routers and its Billion 7800 series routers to deliver the best Fetch TV experience. To be as flexible as possible, Internode also provides sample IPTV configuration guides for a range of routers it does not certify, including Billion 740x and 730x models; OpenNetworks and the NetComm NB64 series. However, customers who elect to use non-certified routers may need to obtain a certified router if they are unable to make a non-certified router work with the service.